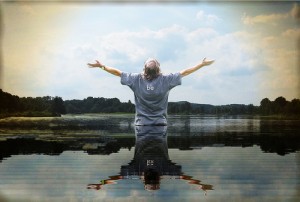 "Zen is not some kind of excitement, but merely concentration on our usual everyday routine." – Shunkyu Suzuki
Twitter. Facebook. LinkedIn. Myspace. Blogs. YouTube. Community platforms. These are all tools to enable conversation. But that's it – they are just tools. Having a presence on all of them doesn't mean they will impact a business.  Stop thinking a Twitter strategy or a Facebook page is going to solve all your marketing challenges.  They won't.  Instead, think of all of these channels as tools to leverage in order build advocacy.
Advocates, as customers,  are pivotal to growing a brand.  Here are some things that advocates can do for you:
Recruit new customers, or ultimately new advocates.
Share information with their networks.
Come to the defense of a brand in a crisis.
Develop new product or marketing ideas.
Provide purchase behavior insight and a shortcut to expensive market research initiatives.
Influence detractors.
As I talk to clients about social media, the concept of building advocacy gives social media marketing initiatives a purpose.  An advocacy program can arm the best customers with "to-dos," and all of the available tools in social media give an easy way for them to collaborate and share.  When used effectively, community solutions and other social media outlets – paired with the right strategy – can give advocates meaningful and direct ways to execute all of the above.
I was intrigued by a story on the Wikipedia entry for Zen.  The story was about a martial arts master addressing a student having challenges with other students impacting his technique.  The master took the student to a stream.
"Look at the water," he instructed. "It does not slam into the rocks and stop out of frustration, but instead flows around them and continues down the stream. Become like the water and you will understand harmony."
Soon, the student learned to move and flow like the stream, and none of the other students could keep him from executing his techniques.

Imagine if companies treated cultivating advocates the same way the student and master viewed achieving harmony. By sorting through all of noise and focusing on connecting with and empowering advocates, marketers can create programs that have clear business impact – surrounded by the noise and echo chambers of social media.
What are some other benefits of advocates and what companies do you see that are embracing this concept well?  I'd love your input.
photo credit: h-k-d via flickr