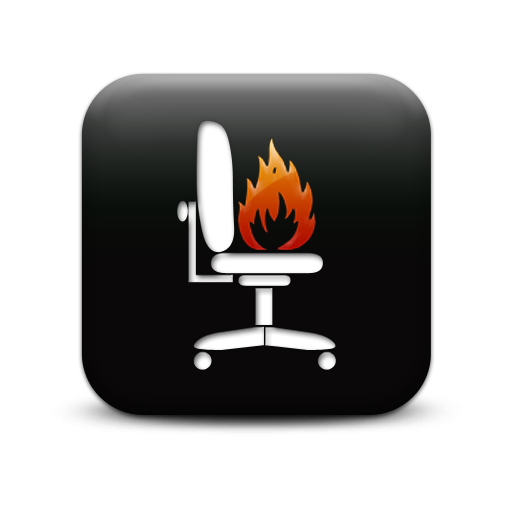 Marc Meyer is one of the few folks who agreed to participate in the Marketing Hot Seat I haven't had the pleasure of actually meeting in person.  I hope that changes soon.  If you don't know Marc, his blog is a continual source of thought provoking discussion in social media.  With his experience consulting in both social media and search, his background provides a powerful combo.  Marc is also the co-founder of hashtagsocialmedia, a series of amazing chats over Twitter with folks who are making a big impact in the industry.
Below is Marc's answer to the Marketing Hot Seat challenge.  I'd recommend you put on some light jazz, turn off your phone, take a few minutes and really digest his post… and be prepared to have your brain challenged.  While Marc went way over the 500 word limit (cough), it's just good content and shows how deep his marketing mind runs.  Let him know what you think in the comments.  Thanks Marc for taking so much time to make this a thoughtful post.  (Some emphasis added by yours truly.)
You're the 

CMO

.  You have a marketing budget of $1M.  Your company is a consumer product company, relatively unknown / early stage.  Customers who know the product like it. 

CEO

wants 

ROI

within 12 months.  What do you do?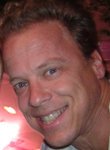 What I know is that I have a million dollar budget which is cool, Wooohooo…!!! and I have a pretty decent CPG that the customer likes, double Woohoo…!!! But,  I have one year to make some money. Oh boy…
So I have a couple of options I can try and leverage as many channels as I possibly can, or I can focus on one channel or maybe just a few. The bottom line though is that I only have a year to make it work. So for me I want to have reach, depth and breadth and do it somewhat quickly.
Historically I've worked for a direct response marketing agency and I've launched a "few" CPG commerce sites, along with some that had DR hooks in them. So I have to seriously consider DR as a viable channel. Why? Because it's fast, it does work and it's very measurable. The numbers are black and white. That includes, DR radio, DRTV, direct mail and direct email…Could this alter or affect my spend? Knowing the power and effectiveness of good DR? Absolutely. But I have also seen many big spend DR campaigns fall flat on their face with products that were supposed to be can't miss. So it's tempting.
But wait…There's more.
I also have a solid background in organic and paid search with CPG's. The power of those two combined can really stretch a budget or tap one out real quick, depending on what you know, what your strategy is and how you roll it out. As well, over the last 3 years I've been rolling out social media programs for companies and their products, and thus I know what social media done right, can do. I have to seriously weigh how I can incorporate this into any product launch. Is it the focus of the marketing, a spoke on the hub? Do I even consider it?
Couple of things right out of the blocks that I need to find out or determine though. What's the message? What's the price? Who or what is my target audience. What has worked and what hasn't? And why?  I also want to know as much about my target audience as possible like psychographic, demographic info. And next, what is my competition doing? What are they doing right and doing wrong? Then I want to know what people are saying and where they are saying it- both customers and competition. A lot of this work can be done by implementing certain social media activities into my fact gathering. i.e. listening, monitoring, participating etc. etc…but the gist is, I want to live and breathe this product and really understand the why. Why would someone buy this product and why would they tell someone else to buy it? What are the triggers? CRM anybody? Social CRM anyone? 🙂
At this point I haven't spent much money.  But I know a whole lot more now than I did before. And thus I can start thinking about strategy. I have a team in place I assume…right? If not then I'm hiring a team. As everyone should know by now, all of these activities require a solid team with solid skill sets that span across a lot of the digital disciplines.
My point is, we're gathering data so that we can make more qualified decisions. Research, due diligence and knowledge make it easier to determine the spend.
So it's strategy time:  Make money. Make it in 12 months. Get people to buy the product. Get people to repeat that process. Get people to tell their friends to use the product. Get people talking about the product. Promote the greatness and effectiveness and the value of the product in less than 12 months. Increase sales. Increase buzz. Increase traffic. Increase conversions. Grow. Rinse. Repeat.
Possible areas with associated spends. Note: I didn't want to get into specifics about measurement so thus we went very high level here.
Paid and Social Media-maximize budget with a combo of both paid and social outreach 10k per month. 3 months. Measure. Go or No Go.
Broad reach geo-targeted, long-tail, PPC campaign to reach target audience 10k per month. 3 months. Measure. Go or No Go
Assuming I don't have a web presence with this product I'm going to build out a number of sites. First and foremost, there will be an e-commerce site with all the requisite bells and whistles. Site will also include cross promotional contextual upsells with partner products and sites.- Cost- No more than 35k for development.
(5) Informational micro-sites built around and optimized for specific key words 25k for development
SEO management 1k month
E-mail campaign tied back to e-commerce enabled landing pages, includes building out individual landing pages and buying lists-50k for development and programming. Test, test, test. Measure. Go or No Go
Radio campaign 30k for 3 months development and media buy. Measure. Go or No Go
Direct mail campaign includes, creative, design, lists and postage 50k test, test Measure. Go or No Go
DRTV- 150k(optional)
Mobile phone campaign-text to win 50k 3 months Measure. Go or No Go
Creation of online community/forum 20k Ongoing. May have to hire manager to grow community. 4k/month
Creation of Facebook campaign/widget as well as fan page to generate buzz in product and win, trip, prize etc. 20k for development
Creation of Twitter accounts to monitor buzz, consumer outreach, and customer service.
Create Blog contest on most creative way to spend a million dollars to promote product<grin>
PR blitz and Blogger relations and outreach for product testing 5k per month
Product reviews and recommendation engines submittal and management 1k/month
Celebrity endorsement and spokesperson and sponsors (optional)
YouTube video contest on the many ways to use the product with associated landing page 3 month duration. 20k development and management
I-phone app 20k
So as you can see I went the route of "let's approach as many channels as we can and let's test and then measure them equally." Most of the channels were essentially a 3 month test. This gives us enough time to evaluate the results, continue it or bag it and move the money and resources towards channels that are performing. The thing to understand with all of these channels is that collectively they all perform the function of branding and marketing on an ongoing basis. So even though we are testing, we are also reaching, we are also penetrating and we are always measuring. Positive movement.
What some might find of interest is that I didn't throw all of my efforts towards social media, or all of it towards search. I think what some people need to understand is that if my budget was less I would start to really look at the channels that would give me the biggest bang for the buck. Perhaps why social media for example seems so appealing to a lot of people, is that the barrier of entry is relatively low. But what people fail to realize is that the investment in time and labor can be substantial to generate the results that some of the other channels can do.  So yes, I am a social media evangelist and I write and speak about it daily, but that doesn't mean that you ignore all other forms of digital marketing. It complements and enhances, it doesn't solve your problems.
I want to thank Adam for throwing this out there. It was fun to actually think about what could be possibly be done with that kind of budget, and even more challenging to keep this post short enough to meet the needs of spending that budget! I could easily have seen this stretching out into quite a detailed document. But nevertheless, I'm honored to have the chance to throw my 2 cents in with some really, really smart people.