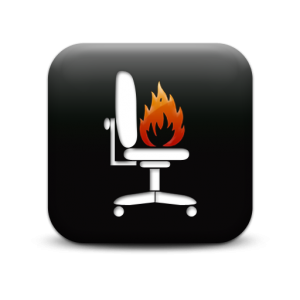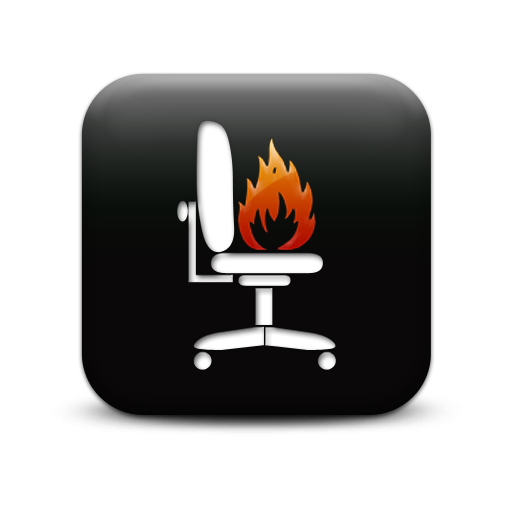 I first met Kevin Ertell in early 2007 when I took over as Rosetta's account executive on our engagement to build the new Borders.com. It was clear to me right away that Kevin had the marketing and ebusiness savvy to lead a large scale initiative to change how Borders takes on eCommerce.  Now as Foresee's VP of Retail Strategy, Kevin is continuing to make his mark in online retail.  Kevin's been a great partner to work with and I'm grateful that he was willing to be the first victim contributor on spotlight for The Marketing Hot Seat.  As a reminder, the challenge:
You're the

CMO

.  You have a marketing budget of $1M.  Your company is a consumer product company, relatively unknown / early stage.  Customers who know the product like it.

CEO

wants

ROI

within 12 months.  What do you do?
Here's a very thoughtful response from Kevin.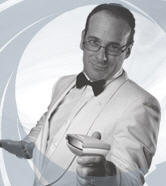 OK. Setting aside all the caveats about the fact that I don't know what the product is, what it costs to make and what our margins are, here's generically how I would approach the situation:
Strategy
Thoroughly understand the customers who like our product
The customers who know our product like it. We need to find out why, in their words, and determine what personality traits, hobbies, demographics, etc. in those customers are relevant to their liking our products so that we can speak to others like them.
Get our online destinations right
With a relatively small marketing budget, we're going to need to maximize our online strategy. (Actually, we should do that even if have a large marketing budget.) We need to make sure our website and our retailer websites are highly usable and highly effective in merchandising our product and providing the ability for customers to easily spread the word about us.
Drive traffic with whatever budget is left
Only when we have ensured that we have solid destinations for our traffic will we start to actively search for traffic.
Tactics
Learn as much as we can about the customers who most love the product.
Why do they like it? What are there personality types; let's use the Myers-Briggs personality test and really get a thorough understanding of these folks. How do they describe our product? Let's pay attention to the words they use as we're going to reuse those words in our copy.
Hire ForeSee Results to measure our site's effectiveness from our customers' perspectives.
I realize this may seem self-serving since it's my company, but I was a client for seven years before joining the company three months ago, and I've see how well it works.  So, I want it in this role. So there! We'll use measurements, analysis, Session Replay and usability audits to ensure we're providing the best experience we can.
Hire Bryan Eisenberg to develop archetypes and to implement the Persuasion Architecture on our site.
We need to speak to customers in language that resonates, and Bryan understands how to do that. We'll also use that language for product descriptions and other content we give to retailers for their sites.
Create a high quality product video.
We'll use this video on our own site and we'll give it to retailers for their sites. We'll focus on the key aspects customers love and use copy that includes words that resonate with those customers. We'll also show real customer testimonials.
Launch customer reviews and customer forums on our site
We need to make sure our customers can openly provide their thoughts about our product, even when they're negative.
Launch several blogs on our site
Since we only have one product, we need to provide some fresh and compelling content on our site to give people a reason to come back. The content doesn't need to be about the product all the time. It can be able anything, as long as it's compelling. I'll focus on general marketing, our CEO can blog about leadership, and we'll find some people to blog about topics our customers are interested in. All of this blog content will also be great for SEO.
Launch a marketing campaign to retailers informing them about key customers and teaching them how to sell the product
Our initial marketing efforts will essentially be internal. Let's get the sellers pumped up and doing their jobs well before we send customers their way.
Develop a widget for retailers that gives customers the ability to easily share information about the product
We need to give our customers ways to share information about our product on their own in a way that is easy and positive. Let's create a fun widget that people want to share on Facebook, Twitter, email, etc.
Get our SEO right, buy search terms, send emails, run re-marketing campaigns, etc.
I don't want to minimize the value of these techniques, but we really need to make sure our destinations are right before we add lots of traffic.
So there you have it. My main point here is to focus on the customers first, the destination second and the traffic driving last.
This was a fun exercise, Adam. Thanks for allowing me to participate.
Thank you Kevin – I look forward to a good discussion here.