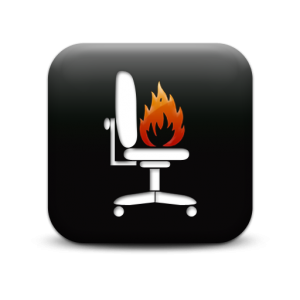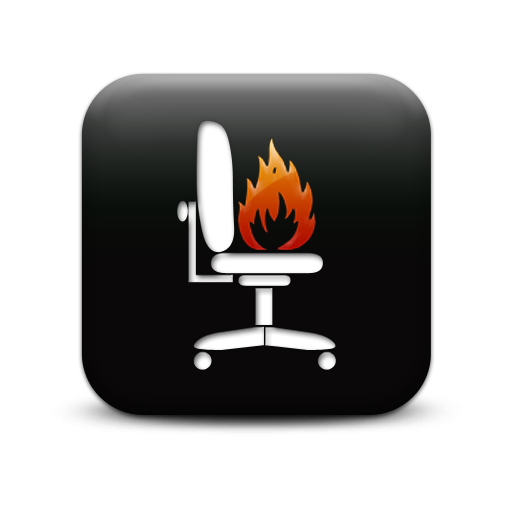 A few months ago I had the opportunity to visit the offices of Tipping Point Labs.  After some great discussions on Twitter with Andrew Davis, TPL's Chief Strategy Officer, we agreed to meet and grab lunch to talk further. I quickly learned how smart Andrew is.  TPL has a unique perspective on content marketing as a strategic platform to drive business results.  I thought Andrew would be a perfect addition and unique perspective to the Marketing Hot Seat, and I was right.
You're the

CMO

.  You have a marketing budget of $1M.  Your company is a consumer product company, relatively unknown / early stage.  Customers who know the product like it.

CEO

wants

ROI

within 12 months.  What do you do?
The Client: Mimoco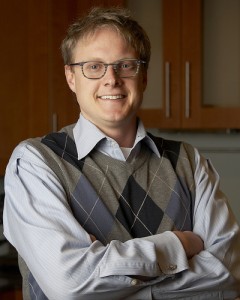 When Adam invited me to participate in The Marketing Hot Seat, I immediately started looking for the perfect 'client' to apply our methodology. As Adam specified I needed to find someone who was relatively unknown or early stage, but someone who had enough potential that we could move the dial significantly in twelve months or less. That's when a friend introduced me to the perfect client: Mimoco.
The Product: Mimobots
Mimoco's line of designer USB thumb drives are a geek's dream. According to the Mimoco design team they have:
"…Fused the art of contemporary characters with the functionality of personal data storage devices making its name known in both the pop-culture driven Art Toy underground and the savvy high-tech 'tronic world."
Mimoco has a series of licensed Mimobots that include Star Wars characters and Hello Kitty (among others) as well as a full line of custom designed 'bots' for purchase at their web store. They also sell their products at 'geek boutiques' nationwide.
The Opportunity: Geek Chic
Even reading the Wikipedia entry for the term 'geek chic' hits home. It's got all the ingredients for an extremely well-focused, niche-targeted marketing campaign. Extremely successful designers, developers and entrepreneurs fit into the category of 'geek chic' including the likes of Zach Klein (founder of College Humor, BustedTees and Vimeo,) the Flight of the Conchords and even comedienne Sarah Silverman.
The Plan: Embrace Chic Geeks
In order for something like Mimobots to generate a million more in sales, we're going to focus on one, extremely well-connected community: those chic geeks. We must walk like them, talk like them and, most importantly, work with them to make Mimoco relevant in their world. Part of the allure of a brand like Mimobots is that the brand must straddle the divide between mainstream (read sell-out) and exclusive (always cool,) so mass marketing is out of the question. (Just look at what Johnny Cupcakes has built by exploiting this niche.)
The plan:
Strategy – Build a strategy that focuses entirely on the Chic Geek market: the e-commerce platform, a content platform, strategic partnerships and even monthly custom designs by 'famous chic geeks.' We're going to set some goals, build an influence pyramid, find the content opportunities and create an editorial calendar. ($120,000)
Build – We're going to reinvent the Mimoco e-commerce experience to focus on the designers behind the designs; to tell better product stories and to drive deeper relationships with the geeks we're going after. We're going to build a new digital universe and distribute content on channels that geeks adore (channels like Vimeo and Feedly.) ($250,000)
Create – Using our editorial calendar, we're going to create the best geek chic content on the web. We'll profile the best of the best, partner with prominent geeks to deliver high-quality content designed to deliver on the brand's promise. We'll attend events, produce a weekly podcast, distribute weekly video content, shoot images and write – write a lot. ($300,000)
Measure & Refine – Our strategy will remain intact while our tactics, channels, content and platforms shift. (Gone are the days when you can launch a website and walk away.) With weekly and monthly reports to measure our effectiveness the strategy team will refine the methodology. Perhaps we'll try exclusive offers like StuffedRobot.com or enhance the post-purchase experience with more geek chic on-device content. ($120,000)
Create More – Invariably, content opportunities, new product development concepts and smart partnerships emerge the more we dive into the strategy. Perhaps something like printing a Geek Chic magazine (yes, we believe in the power of print) that includes a Mimobot with each issue works. With that in mind, the final portion of our budget is dedicated to exploiting those opportunities. ($210,000)
The Outcome: 90 More Sales A Day (On Average)
At the end of the day, our entire strategy will be successful only if we generate about 100 more Mimobot sales everyday (At an average of $30.00/sale). Will it happen overnight with a strategy like ours? No. However, we know that a powerful, underground brand like Mimoco has too much to lose if we grow too fast. With our plan in place, this time next year they'll be selling 1,000 more Mimobots than they are today (enough to make up for the slow-grow strategy.) Guaranteed.
Let Andrew know what you think of his approach in the comments.  Thanks Andrew!