This morning I caught wind of a Steve Spielberg produced, J. J. Abrams directed movie scheduled to come out next year. I'm sure I'm very late to the game but was inspired by what I found.  The movie is called Super 8, which is unfortunate due to an association with a motel chain I had a very bad experience with once.  (That's a story for another time, or, never.)  The movie has a high quality and special effects trailer that doesn't directly reveal much about the plot.  Actually not revealing too much plot in the trailer is a lost art, as someone pointed out in the comments on the YouTube clip.  Go ahead and watch the trailer, it's worth it.  (Feed readers may need to click through to view).
After watching that cryptic trailer, I  was intrigued started searching online and found more.  At the end of the trailer is a coded message that leads to http://www.scariestthingieversaw.com.  Computer geeks will get jazzed about the DOS PDP11 command terminal (whoops, thanks Phil), others will be fearful to do anything.  Take a look.  Keep saying "Y" to all of the questions and you get to a page with a file listing: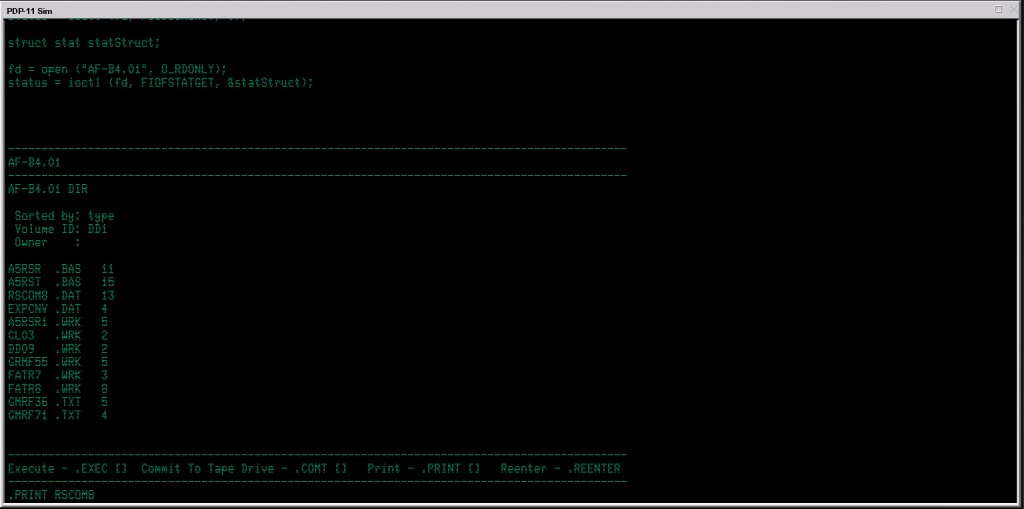 Type the command .PRINT RSCOM8 and you can download/print a file, which is a newspaper clipping with an ad for Rocket Poppeteers, some articles and some strange pencil marks.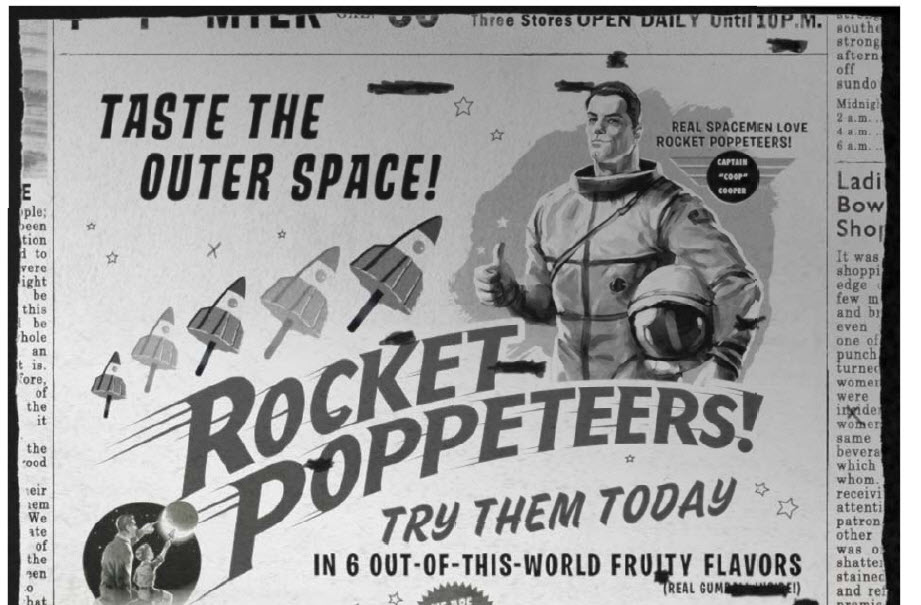 Well, I was hooked and found http://www.rocketpoppeteers.com, which has a lot of hidden features and content: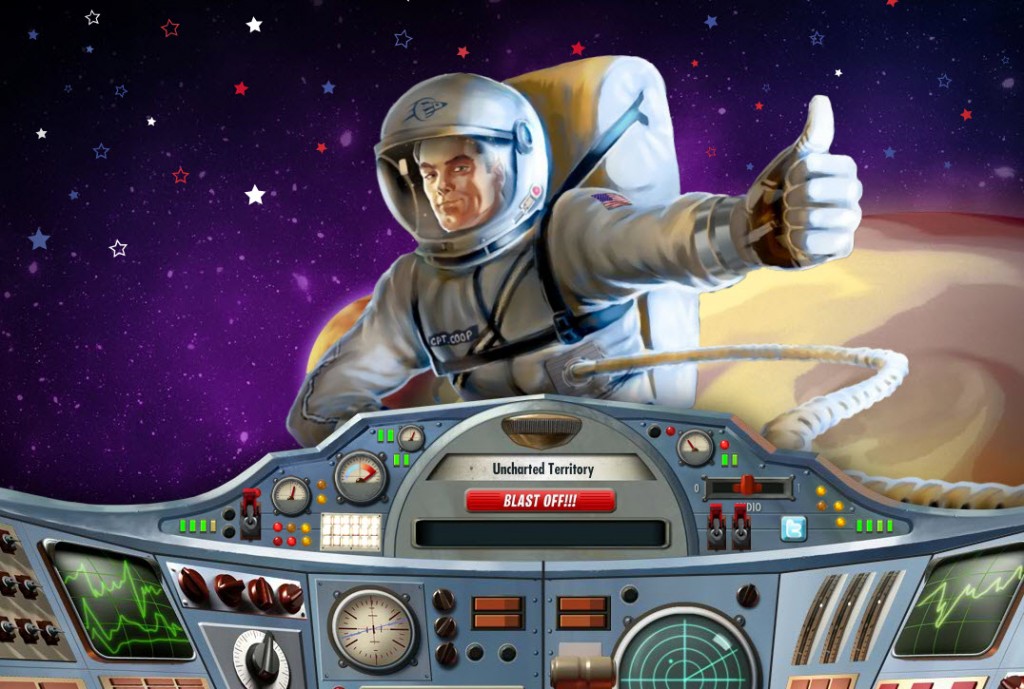 And then more content leads to the blog http://www.hooklineandminker.com, updated recently, run by a character in the movie, Josh Minkin: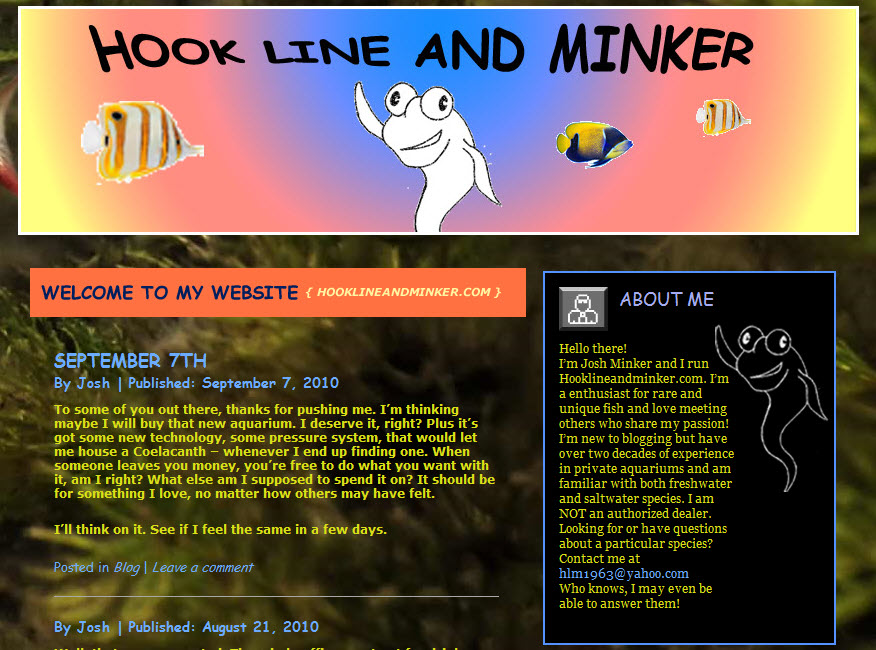 What's this have anything to do with Super 8 and the plot?  Who knows, but fans have already created a wiki to track everything they find and piece clues together (yep, that's where I found much of this – it's Cliff notes on the complex stuff for people like me).  Key updates took place during Comic-Con (smart).  Fans have analyzed the trailer frame by frame.  They figured out that the Xs and marks on the newsprint story, when lined up overlapping pages, reveal coded messages.  There are audio files in the DOS directories and clearly lots more hidden content and other websites popping up.  Content seems to have stopped flowing to most of the sites since earlier in the summer, but we can expect more to come before the movie launch date.  If done right, the team producing this can expect a die hard core of sleuthing fans to show up for the premier.  I can't admit I solved any of this personally – that wiki sure did help – but I have to admit I am intrigued to say the least and looking forward to more.  Abrams certainly has a track record to intrigue and providing fans a way to engage this deeply before the movie has begun production is quite remarkable.  There is clearly a storyline to the content.
What do you think of what you see here?  Is it too complex to engage fans at a big enough level?  What other complex marketing campaigns have you seen and liked?  Could this work for anything other than a movie premiere?  The marketing questions this uncovers could rival those of the plot so far…but I have to admit, I like what I see.