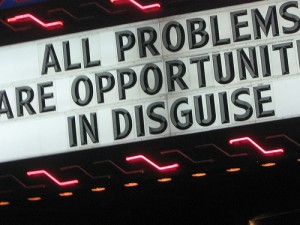 In May of this year, Rosetta, the agency I am working for, published a study showing that 30% of 100 of the top online retailers had a Facebook page set up.  In the last five months since the original survey, there has been a substantial uptick to 59% – including pages added by Best Buy, Kohl's and Toys 'R Us.  This should not be a surprise and should continue to serve as a wake-up call.  Facebook has reached over 150 million users world wide, and Facebook fan pages are quite frankly, an easy way to set up a presence on the platform.
Use Caution, Plan Carefully
I have to caution retailers who just jump in by setting up a page.  Facebook is only one sliver of the overall social media space, and it's very important to have an online strategy that embraces social media as another marketing channel. Here's a quote from yours truly in our release on the study:
"It's important that retailers don't just slap up a page because everyone is talking about Facebook. An effective presence requires that you carefully consider what your customers are looking for, what you would like to communicate, and what role a fan page should play in your overall online strategy."
I had an opportunity to talk further about this with Albert Maruggi on his Marketing Edge podcast yesterday going into further examples on how retailers can be using the Facebook page as a way to "start small" in social media and adjust to grow.  Here is the podcast – take a listen and let us know what you think.  Thanks Albert – you make this type of work a lot of fun.
Hot Topic
Facebook is a hot topic to cover right now.  Here are some other examples of where our study has been picked up – I'll try to keep this post up to date with helpful links.  If you are interested in a direct copy of the study please don't hesitate to contact me via the channels on my blog or comment.
Press and blog coverage for the Rosetta October 2008 Facebook Study – thanks to all for including our study:
Facebook pages are just one indicator of retailers looking to embrace social media to engage customers.  Do you think they will be successful?  Have a favorite fan page to highlight?  If your company has a page on Facebook I'd love to hear your story – I'd also love suggestions on how to improve the study for the next round.