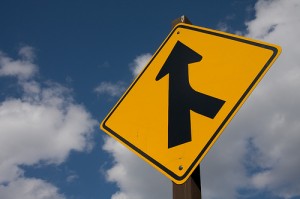 The social media monitoring (SMM) industry is booming. Pure play SMM software providers, startups, traditional web analytics firms and now the large software companies are making advances in the field.  Ken Burbary has a wiki listing many of them, worth checking out.  If you work for one of the smaller companies, get to know your competitors big and small – in the next couple of years you could be working together or could watch them eclipse the competition.   Here are five reasons to expect more upheaval in the industry – what did I miss?
1. Scale and Demand for Sophistication
We're all watching big brands like Ford, Pepsi and Starbucks jam away in successful social media endeavors.  The bigger the brand, the bigger the need for processing power to really crunch the data to make it meaningful – and the more internal skills and resources will be required to get access to the data.  A web analytics analogy would be using Google Analytics for a large $100M+ eCommerce site.  Those in the business know it isn't enough to get the sophisticated level of measurement required, and many of these tools lack the robust UI and toolset to meet all requirements.
2. Business Process Changes

Many SMM tools leverage workflow to route mentions to the right person or department for triage.  Having spent years back in the heyday of SAP ERP configuring workflow, this is a deep rooted business challenge that takes thorough design effort to make effective.  Decision trees are not easy to build, and as more and more companies leverage these features, complex organizations will demand best of breed products.
3. The Data Isn't Interesting
The numbers are the numbers.  "Number of mentions" is a just pile of comments – they have to be sorted through and made relevant.  It takes people with analytical skills to tell what they mean, intepret the story, and ultimately mine the information to translate them into actionable insights.  The tools that make this job less labor intensive will be more successful at market penetration and meeting the demands of agencies, consultants and internal departments spending energy to leverage them.
4.  Sentiment Analysis is Useless (By Itself)
Maria Ogneva wrote a terrific Mashable article about how to get the most out of  Sentiment Analysis for businesses.  The fact remains that even as these automated tools improve, they require manual labor.  If a tool is 80% accurate in automatic sentiment measurement, someone has to go through to find the 20% that aren't.  The tool that has the best, most accurate options for making that data useful and less labor intensive will be sought after – but that technology could come from a big company with heavy R&D or a startup.  Who knows, but the best tool will make lives easier for practitioners.
5. Industry Growth
IBM just recently announced an entry into the SMM market.  Big Blue.  That should put smaller competitors on notice – either they need to improve to compete with Big Blue, or work on their exit strategy. Traditional web analytics companies like Webtrends and Omniture are adapting their offerings.  Forrester and other industry data shows continual growth and adoption of social media channels by consumers – increasing the urgency for companies to listen.
What did I miss and where do you think this industry is headed?  For posterity, wondering what the folks from Radian6 and Alterian think – two great companies we tend to see and work with most often.
Photo credit: xrrr via Flickr