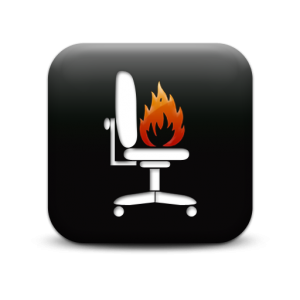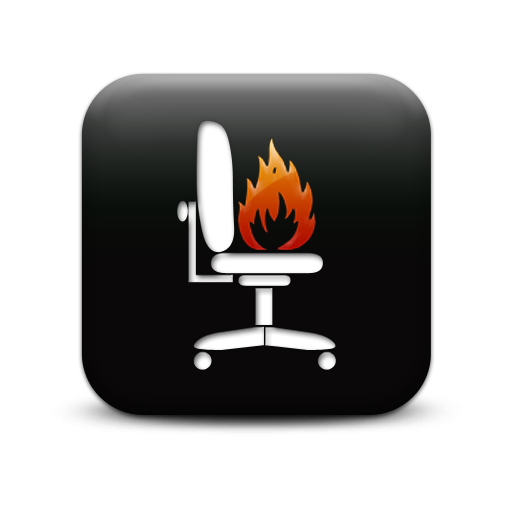 If you don't know Rachel Happe yet, you are missing out.  I've had the sincere pleasure of getting to know Rachel in the local Boston social media scene, and it was clear from my first conversation with her that she knows social media and the power of community unlike most.  With a background that includes working as a research manager at IDC and a senior director of social media products at Mzinga, Rachel brings a refreshing, thought-provoking view to what challenges large enterprises are facing with Web 2.0.  Before reading her point of view on the Marketing Hot Seat, I'd recommend subscribing to her blog, the Social Organization and taking time to learn more about the business she is building with friend Jim Storer.  The Community Roundtable is a tremendous wealth of value-add resources for social media practioners. (My agency, Rosetta, is a big proponent and partner, and I've been referred to as a CR Cheesehead – read on and you'll see Rachel lives what she preaches).  I'm grateful that Rachel has offered to weigh in this week on the challenge – please let her know what you think in the comments.
You're the

CMO

.  You have a marketing budget of $1M.  Your company is a consumer product company, relatively unknown / early stage.  Customers who know the product like it.

CEO

wants

ROI

within 12 months.  What do you do?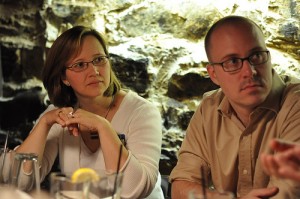 Adam has graciously pulled out his marketing wizard wand and given me the role of CMO at an upstart consumer products company – not a likely scenario but fun to play with none-the-less!  I'm lucky because I don't have to deal with a lot of organizational complexity, legacy systems, or legacy structures set up for a vastly different information environment than the one that exists today. And luckily, I understand a bit about what's changed.  The cost of content creation has dropped, the cost of distribution has dropped, and the cost of customer discovery has dropped – all dramatically. That means that my investment will pay off relatively quickly.
My marketing focus is split between two key constituent groups.  My first important constituent group is the channel partners who actually sell my product to the end customer. The second key constituent group is the consumers themselves – driving demand from consumers will help me negotiate more and better contracts with my retail partners.   My goals for the year are to execute 1 exclusive large partner deal (think Target), 5 mid-size partner deals (regional chains, Zappos.com, etc), and 50 niche retailer contracts. Our channel manager will use our website including a blog, an email newsletter, and trade shows as the primary means of outreach to this audience.  All of those touch points will be richly supported with online media from our customers and secondarily supported through our Twitter, Facebook, Flickr and YouTube outreach done with our end customers.
On the consumer end, we'll start with research and capturing user interaction with our product.  We'll give our small team of young enthusiastic media makers the gear to video tape, podcast, and take pictures as they talk to users about their reaction to the product and how they use it.  We'll use that content for regular posting to YouTube, Flickr, Facebook, and Twitter but we'll also solicit content generated by the users themselves and post that. We'll also use the research to design two online games – one individual and one team-based – that integrate with Twitter and Facebook. We will use a vendor like Bunchball that makes these games personalized, competitive, and branded. We'll build a cheap-to-execute but unique version of our product to reward contributors for completing different tasks.  Our team of media makers will also be charged with engagement – proactively and reactively interacting with people who are in our target audience and packaging the best of the resulting interactions and media for re-use. We will identify our cheeseheads and promote them.
Roughly, our marketing spend will look like this: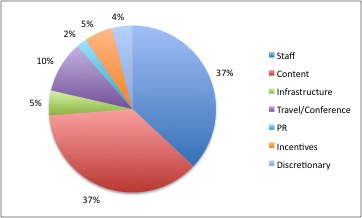 I'm expecting the following unit flow from each type of retailer:
Large = 60,000 units
Medium = 12,000 units
Small = 600 units
The profit from each unit is $9 and if I hit my planned goals, we'll have $1,350,000 in profit by the end of the year. Covering my marketing costs by a bit but building a great foundation going into the following year.
What an awesome year!
…And what an awesome post, thanks again Rachel.  What do you think of her approach?
Photo credit: Jim Storer via Flickr