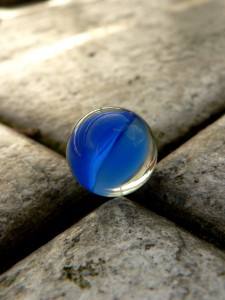 I've been watching lots of professional services firms evolve to take on the world of digital.  PR agencies are embracing the evolution of communication to online, unstructured and real-time content.  Marketers are embracing the troves of data available and looking at how to craft effective campaigns, content and platforms to reach audiences in new ways.  Ad agencies are extending "big ideas" to be rooted in shareable social platforms.  Even the big consulting firms are finding their way into the digital strategy arena.
These are exciting times for anyone in the advertising, marketing and communications space.  Career opportunities abound, and CMOs of companies in all industries are looking at their agency rosters differently.  Agencies need to "bring it" with compelling, integrated ideas.  In some ways it doesn't matter if the agency was born from PR, marketing, digital, or advertising.  What matters most is the combination of the ability to understand a client's business, the ability to generate stellar ideas based on true insights, and the ability to deliver on those ideas.
I am in the midst of a related career transition and will be sharing more details in the near future.  I'm excited to be sharing and collaborating more with peers who understand this space.  I'm excited to be writing again and getting this blog back in gear, hearing from you about what excites you most in the world of digital.  What I am most excited about is the continued opportunity to work with smart colleagues and great brands in a digital landscape.  Describing it as "fun times" would be an understatement.
image credit: PedjaP via flickr