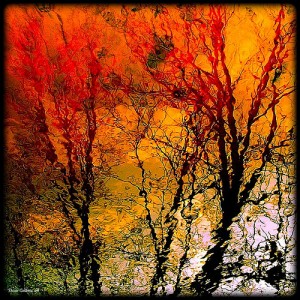 It's that time of year. Summer draws to a close, baseball season makes the home stretch to the playoffs, leaves change and school starts. For many it's a new start and a change of seasons. Around this time in 2007, I started exploring how clients could benefit from leveraging social media to build and enhance relationships with customers. Today I am excited to share that I am starting a new position that allows me to focus on doing just that. I have joined Fleishman-Hillard as SVP of Digital and Social Media and as a Partner in the Boston office. It's been more than a decade since I started a new endeavor at this time of year, and in my house it means my kids and I are all making a transition at the same time.
I decided on the move to FH because I saw an opportunity. FH has an entrepreneurial spirit, and social media is thriving and growing as a practice area. I am taking on a role where there is already an established and very talented local team in Boston, and where I will be focused on building our reach, creating and expanding client relationships and broadening our offerings of world-class social media services. I could not be more excited at the wide array of possibilities to work with clients (new and potential) looking for a trusted business partner and leveraging our team's existing experience to grow and do more great work.
I would like to thank the numerous colleagues, clients and friends at Rosetta for a terrific ride the last five years. There is nothing that thrills me more than doing excellent work with clients who approach working with agencies as true business partners. I especially enjoyed working closely with the good people at Coach, Borders, Maidenform and philosophy (not to mention the roster of other clients who usually prefer not to be disclosed). In any professional services environment the people are the asset – I am proud to have worked with a talented Rosetta team. You know who you are and I can't thank all of you enough for the support and collaboration.
The industry of social media has grown up, and companies who ask for agency partners to strategize, develop and lead programs need to answer the call with the same level of sophistication and rigor as any other program. More thoughts soon about the convergence of the agency landscape related to all things digital, but for the near term I'm looking forward to jumping in with both feet at an agency that has already embraced the change.
p.s. I'd be remiss if I didn't mention how excited I am to be working in Boston.  Those who know me know I have spent much of the last several years on the road, and while no opportunity is zero travel, this actually gives me an excuse to be in town regularly.  My wife and boys deserve a major dose of thanks for putting up with me – of course they now have to put up with me more in person.  I hope to cross paths with many more folks in person in the Hub soon. Love that dirty water…
photo credit: deniscollette via flickr