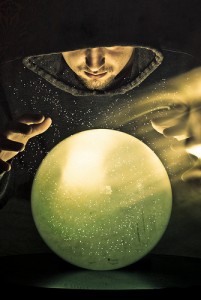 Warren Sukernek shared this presentation recently and it hit home on a variety of fronts. As we spend time with clients working through social media monitoring, we find more and more examples of how it's not a precise science.  Sitting side by side with folks who work every day in detailed web analytics who continually look for ways to optimize PPC spend, our social media team has experienced first hand many challenges outlined in Marshall Sponder's presentation.  Some points that resonated strongly:
Sentiment analysis today is too much like Quantum Physics
There is a lot of manual work to determine influencer lists
Social media monitoring tools are not capable of advanced meme clustering or semantic analysis
Clients ask all the time around geo-location – the science to identify local influencers and posts is crucial to many businesses and these tools aren't anywhere near perfect
Great to see Ken Burbary's Wiki of Social Media Monitoring Solutions getting some props
As for predicting the future? Integration to CRM and web analytics, factoring in new technologies like Google Sidewiki, and evolution to standard business intelligence practices.  Keyword tools will help down the road too – curious if the same that help with PPC and SEO optimization will apply here.  This is a practical, thoughtful guide on where social media monitoring has room to mature.  For now, my experience is showing that labor (smart, social media savvy, analytical folks) is making up the difference, but it's challenging to "read the tea leaves."  What is your experience?
Photo credit: seanmcgrath via Flickr