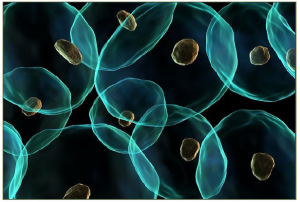 I virtually met Ellen Hoenig Carlson several months ago through Twitter. As I have continued to work on social media initiatives in Rosetta's Healthcare practice, Ellen's blog has continually been a tremendous resource to gain insight on the subtle (and often not so subtle) intricacies of marketing in healthcare and pharma. Ellen reached out to me to be included in her ebook for Pharma marketers, entitled "The Gift of Learning for Pharma and Healthcare Marketers in 2010." First, I'm very grateful to be able to contribute and be included.  But second, my background is more traditional retail and high tech – so it's great to read the themes from some of the top healthcare social media strategists included.  Below are the other contibutors;  One of my goals in 2010 is to meet as many of them as possible in person, Ellen included.
Themes the authors wrote about include, from Ellen's blog summary:
1)  e-Patients are at the center and critical to learning and design;

2)  Authenticity isn't a 'nice to do', it's a 'must' (and you won't be the one who decides whether you've succeeded);

3)  Don't get distracted by 'bells and whistles' – remember the basics and keep your brand core strong;

4)  New marketing challenges require new ROI thinking…the ROI of connection, authenticity and compassion;

5)  The marketing cycle of life is going through unprecedented change requiring all marketers and communications people to unlearn much – the movement from paid marketing to earned marketing requires a different mindset and skills; and

6)  Effective marketing and engagement will require new kinds of leadership skills.
A lot of these themes apply to other industries – so I think it's a great gift for all marketers.  Download a copy of the ebook, share it, and drop by Ellen's post to let her know what you think.  Thanks again Ellen for including me.
Download: Best Strategic Learning Investment in 2010